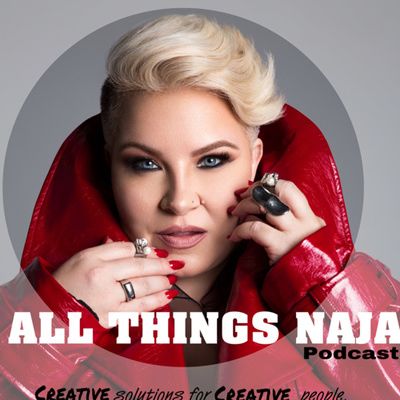 Weekly Naja Nail Guru delivers creative solutions for creative people. Each episode caters to the challenges many beauty professionals, both independent and salon environment face daily while building their career and clientele. Her empowering & empathetic approach allows introvert and creative types to gain the often overlooked basic business and marketing skills necessary to have a successful business as a beauty stylist. 
Often tackling deep issues of co-dependency, deprivation addiction, victim mentality, setting boundaries and the inability to say 'no' listeners Naja's makes listeners feel heard, not alone and welcomed.  Her 20+ career and most of it being education has garnered her a loyal long-time following. Many listeners rave about the raw, honest, straight shooting podcast, with comments like
 N A J A
"Talking directly to me"
"Really gets me!"
"Understands beauty professionals and our life"
"Makes business simple for us to achieve" 
or where ever you listen to podcasts.
ALL THINGS NAJA 
Submit your question or topic idea here: Ask Me
Naja addresses all inquiries and your input will be included in a future featured podcast.
Even if you're shy... Here is your chance!!!